WearMyStory.com is excited to introduce the Ring Rep Challenge – an innovative, web-based referral program designed to help students earn a free class ring, $100 gift cards and a chance for one student to win a $10,000 grand prize.
WearMyStory.com, a vibrant newcomer to the high school class ring market, has entered into an exclusive partnership with the class ring experts at ArtCarved, a division of Balfour, to modernize the class ring buying experience for today's tech-savvy student market base.
Website owner Eric Sztanyo stated, "The class ring industry has been virtually the same for over 100 years.  We love being able to bring a new idea to the market that reflects the social world we live in, while incentivizing students in a positive way."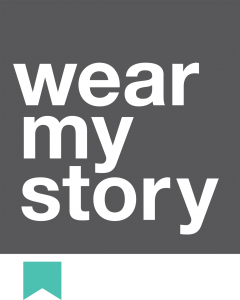 According to Chris Chaffin, National Sales Director at Balfour, "For over fifty years, ArtCarved has been dedicated to helping students create a lasting symbol that celebrates the achievements, good time, and good friends unique to their high school years."
In the typical scenario, high school students are approached at school by a representative from a national jeweler, take home an order form and choose a ring with help from their parents. WearMyStory.com expands this concept to a modern, user-friendly online buying experience. Students will appreciate the familiar convenience of buying online. Parents will be thrilled with the cost savings.
Students are not locked into a short buying period when they buy a ring through the site. Chaffin stated "Unlike other brands, ArtCarved rings can be purchased at any time. Whether you are a freshman or a graduate, ArtCarved rings are available."
Best of all, students can actually earn a free class ring by participating in the innovative Ring Rep Challenge, as well as ring discounts, gift cards for iTunes, Amazon, Starbucks, eBay, Gap, Subway and more. WearMyStory.com is even offering a $10,000 grand prize. Students simply post their unique referral link to the social media outlets they already use on a daily basis, and are awarded based on purchases through the link. Students who refer five buyers earn a free, customized class ring, up to a $200 value.
Balfour stated, "We are delighted to be working with a company like WearMyStory.com – an expert in connecting with students via social networking and other virtual methods. The Ring Rep Challenge is a great way to get students free rings and other prizes. In these economic times, this innovative idea will help all students get class rings."
Sztanyo said "We're so excited that the Ring Rep Challenge allows any student who wants a class ring an opportunity to get one. For so many, including myself in high school, cost was a barrier to getting the class ring I wanted. Lately, students have been getting a bad rap, but we believe in today's forward-thinking American students, especially in their ingenuity, and we can't wait to award $10,000 to the winner."
WearMyStory.com Helps Students Earn Free Class Rings